BRAKE CALIPER PAINTING is a great way to customize the look of your car and add the punch of colour it needs. 
Whether you're looking to replicate a factory look or you're wanting something unique and custom – we have the tools and workmanship needed to get the job done. 
CUSTOM GRAPHICS
All text, logos and graphics on our calipers are produced in house, and custom made to fit the size of your specific caliper. We can replicate factory logos or put on custom text - we've even put an inside joke on a client's calipers!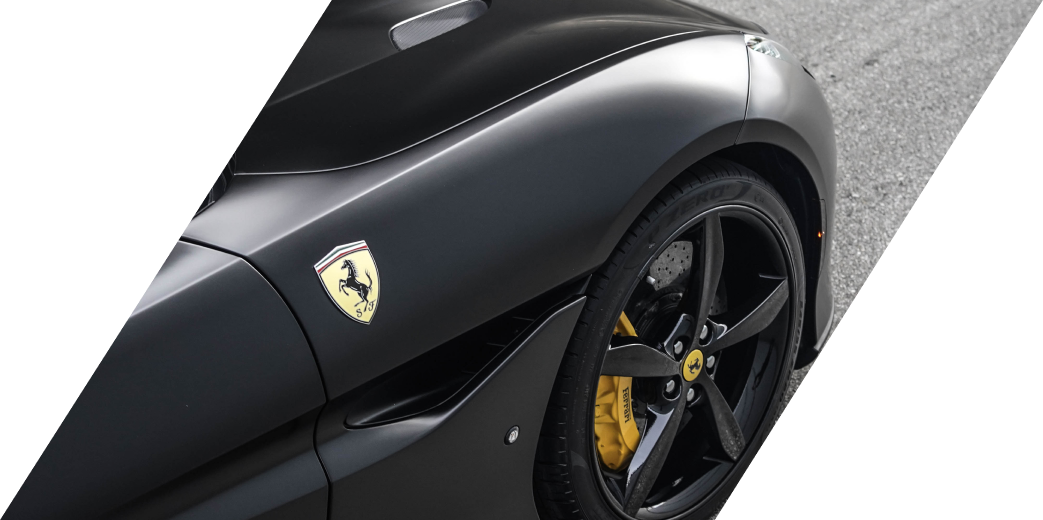 HIGH HEAT PROOF PAINT
Brake calipers reach high temperatures, so it's important that we use high heat proof products and proper prep & paint techniques. Some of our clients drive their cars on the track without issues!
INFINITE COLOUR OPTIONS
Want to match your calipers to a paint code? No problem! We can custom order virtually any paint code on the market to achieve the perfect colour.
THE LEADING CHOICE FOR CALIPER CUSTOMIZATION.
HIGH-TEMPERATURE RESISTANCE
Caliper paint jobs should be able to withstand the extreme heat generated by the braking system. A quality caliper paint should have excellent high-temperature resistance, ensuring that the paint remains durable and vibrant even under intense braking conditions. This feature helps prevent paint fading, cracking, or peeling due to the heat generated by the calipers.
cHEMICAL + cORROSION RESISTANCE
A reliable caliper paint should resist chemicals and corrosion, protecting bare metal calipers from moisture-induced rust, ensuring long-lasting aesthetics and functionality.
The paint used for caliper coatings should be designed to withstand UV radiation from the sun. UV protection helps preserve the color and finish of the calipers over an extended period. By preventing fading or discoloration, the caliper paint job maintains its visual impact, keeping your vehicle looking sharp and well-maintained.
WILL THE PAINT HOLD UP TO HIGH TEMPERATURES?
Yes, we use a ceramic, high-heat proof, permanent paint designed to withhold extremely high temperatures. This is durable on all brake calipers, and is even applied on vehicles that see the track.