VINYL WRAP is a process in which high-quality adhesive films are applied overtop of a vehicle's paint.
These films have 2 main purposes, allowing you to CHANGE THE COLOUR of your car, while also PROTECTING YOUR PAINT from scratches, chips and damage.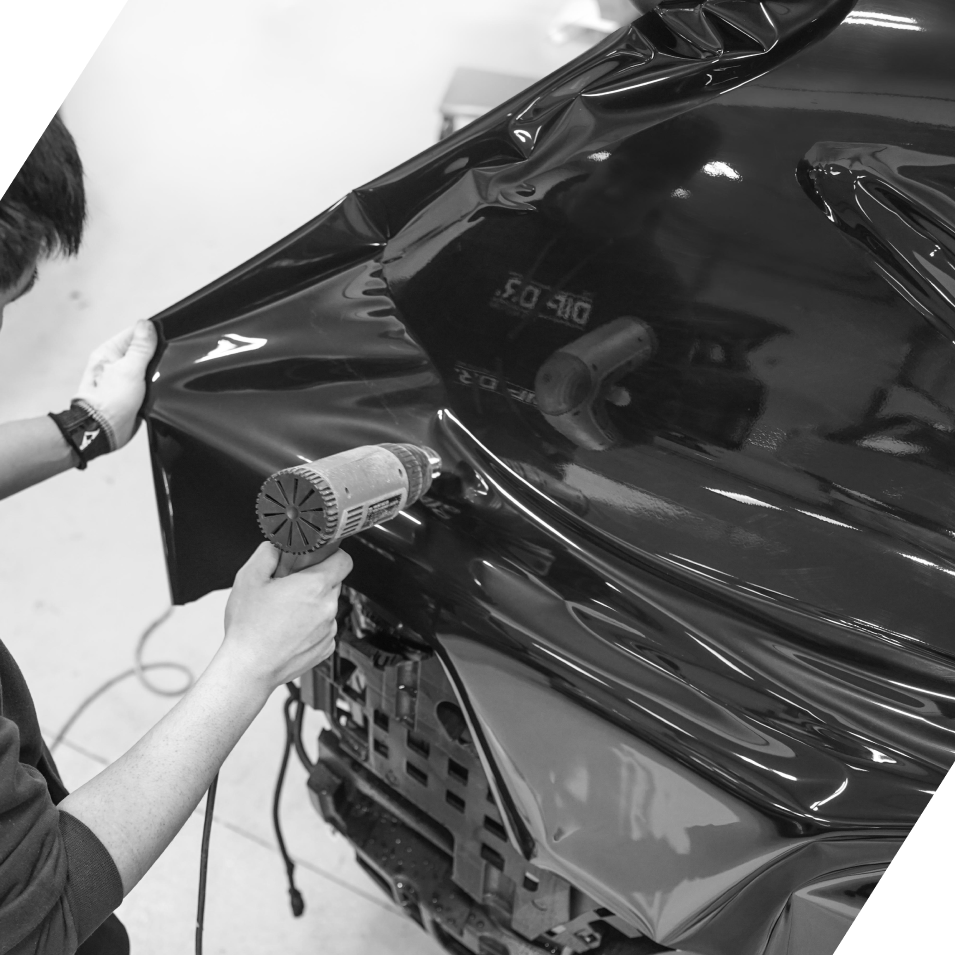 Wrap is a sensitive material. Imagine applying a massive sticker to each body panel. Tension has to be distributed strategically and perfectly for a lasting result. Heat and stretch can be applied, but not too much. Cutting must be precise. The skill and technique of your vinyl installer is everything.

At some point in time, it'll be time to go back to your original colour. Whether you're bored of the colour, selling the car, returning a lease, planning for a new wrap colour, or seeing the wrap is at the end of its 5-7 year lifespan – wrap is 100% removable and your paint stays protected underneath.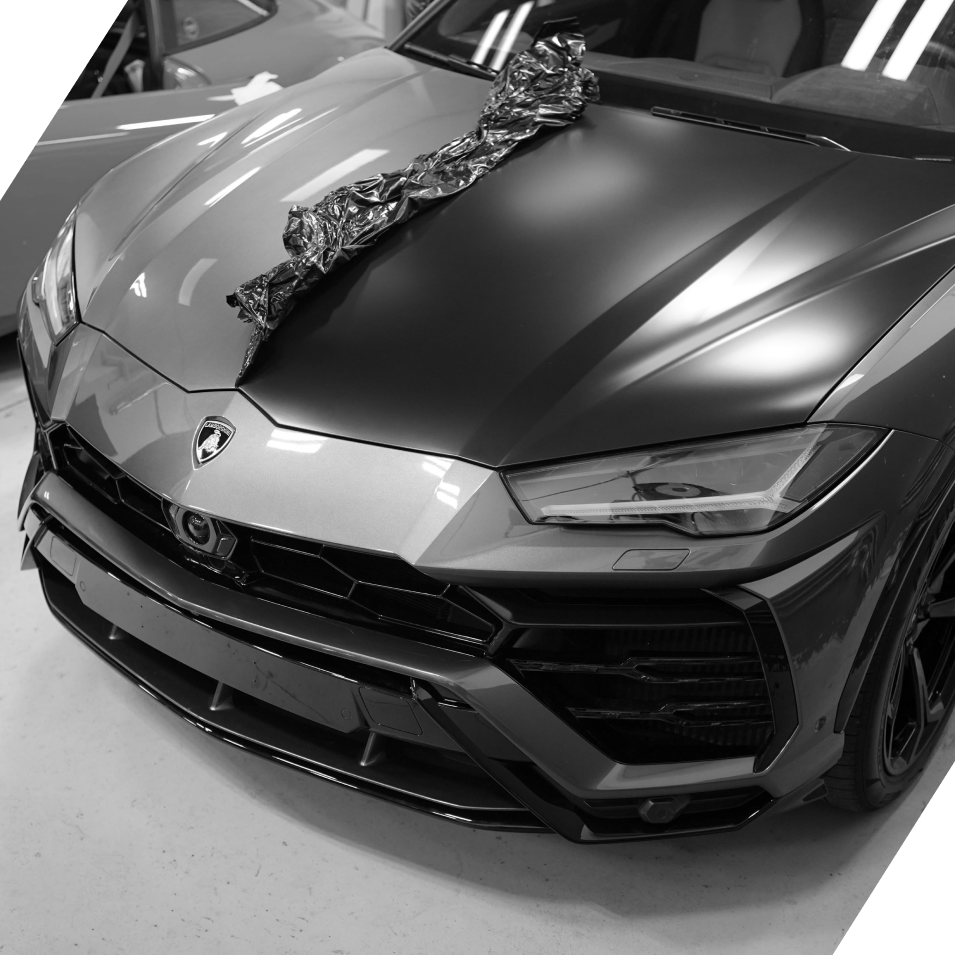 RESALE VALUE FRIENDLY
Our vinyl wraps not only customize your vehicle but also safeguard the original paint, preserving its pristine condition and thereby potentially enhancing your car's resale value.
PROTECTS YOUR PAINT
Keep your paint pristine. These films have 2 main purposes, allowing you to change the colour of your car, while also protecting your paint from scratches, chips and damage. 
LIFESPAN OF 5-7 YEARS
Keep your paint protected. Only needing to replace your wrap within 5-7 years.
DIFFERENT FINISHES AVAILABLE
GLOSS, METALLIC, SATIN, MATTE, AND PATTERNED FINISHES
All installers have undergone 3M training and have extensive experience working on high end vehicles. We've had a chance to work on Vancouver's finest cars.
Your car is our reputation. We will not use poor quality wrap materials, and only carry the best products from the industry's most trusted manufacturers.
We offer the most in-house customization services. This means while your car is in for wrap, our other specialized technicians can get more work done so you're without your car for less time. Whether you need your wheels blacked out, wheel curb rash repaired, windows tinted, brake calipers painted, aftermarket parts installed, ceramic coating, minor dents repaired, custom lighting installed, or accents blacked out – we've got the team to get it done in one shot!
Pun intended. If techniques exist to save time, but compromise the end result to any extent – it won't work for us. We only use the best methods available to ensure you have the best wrap possible.
HOW LONG DO OUR WRAPS LAST?
Our wraps have a 5-7 year film lifespan.
– Full vehicle exterior panels, accents, motorcycles (select panels), commercial vehicles
CAN I CERAMIC COAT OVER VINYL WRAP?
Yes! Chat with us after installation for more details.